Chained By Fantasy
(Sunica Markovic)
Nemačka: Ne putujte u Makedoniju
May 12, 2015
Ministarstvo inostranih poslova u Berlinu savetovalo je danas svojim građanima da izbegavaju putovanje u Kumanovo i upozorilo da se tamo nova eskalacija nasilja i političkih napetosti ne može isključiti.
http://www.blic.rs/Vesti/Svet/558242/Nemacka-Ne-putujte-u-Makedoniju
Now we are witnessing a process of practical realization of the Greater Albania project that was designed for the first time by the Albanian First Prizren League in 1878. Or better to say, we are today dealing with the revival of a Greater Albania created by Mussolini in 1941 – a real state that existed until the end of the WWII. A difference is only that the WWII Greater Albania was sponsored by the western nazifascism while a present-day Greater Albania is backed by the western self-proclaimed liberal democracies.
The present Macedonian government of Nikola Gruevski (PM from 2006 and a leader of the VMRO-DPMNE) which has confronted the KLA, is punished (May 2015)  by US-NATO for two reasons:
A Macedonian policy not to introduce sanctions against Russia.
A Macedonian wish to join Russia's sponsored "Turkish Stream" of supplying Europe with the Siberian gas.
http://www.globalresearch.ca/the-destabilization-of-macedonia-greater-albania-and-the-process-of-kosovization/5451039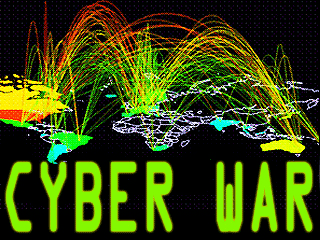 http://amadeusmusicinstruction.typepad.com/blog/2014/05/armageddon-warned-near-as-russia-orders-all-out-war-on-petrodollar.html
09/15/2010
james bond & hot bond_s ..........hot dogs
Camp Bondsteel and America?s plans to control Caspian oil
By Paul Stuart
29 April 2002
Camp Bondsteel, the biggest ?from scratch? foreign US military base since the Vietnam War is near completion in the Yugoslav province of Kosovo. It is located close to vital oil pipelines and energy corridors presently under construction, such as the US sponsored Trans-Balkan oil pipeline. As a result defence contractors?in particular Halliburton Oil subsidiary Brown & Root Services?are making a fortune.
In June 1999, in the immediate aftermath of the bombing of Yugoslavia, US forces seized 1,000 acres of farmland in southeast Kosovo at Uresevic, near the Macedonian border, and began the construction of a camp.
Camp Bondsteel is known as the ?grand dame? in a network of US bases running both sides of the border between Kosovo and Macedonia. In less than three years it has been transformed from an encampment of tents to a self sufficient, high tech base-camp housing nearly 7,000 troops?three quarters of all the US troops stationed in Kosovo.
There are 25 kilometres of roads and over 300 buildings at Camp Bondsteel, surrounded by 14 kilometres of earth and concrete barriers, 84 kilometres of concertina wire and 11 watch towers. It is so big that it has downtown, midtown and uptown districts, retail outlets, 24-hour sports halls, a chapel, library and the best-equipped hospital anywhere in Europe. At present there are 55 Black Hawk and Apache helicopters based at Bondsteel and although it has no aircraft landing strip the location was chosen for its capacity to expand. There are suggestions that it could replace the US airforce base at Aviano in Italy.
http://amadeusmusicinstruction.typepad.com/blog/2013/05/russia-issues-all-out-war-alert-over-syria-.html
http://amadeusmusicinstruction.typepad.com/blog/2015/05/russia-and-turkey-agree-to-route-for-new-turkish-stream-pipeline-through-black-sea.html