........so kao da hemikalije po vodi i prezervativima po hrani nisu dovoljne za ulazak u
ljudsko telo sa emr i emp haarpom tehnologijom nego napisali
obavezu u zdravstvenom zakonu da do 2012 svi mora da se mikrocipsaju
tako efikasnost frekfencije ( efa, EF, MF) ide od 40% do 100% kroz ljudska tela i
prave sa tim talasima, vetrove, globalne vremense poremecaje / global climet changes,
zemljotrese,
citaju i ispiraju mozak, prave bolesti, programiraju sve dogadjaje u napred, itd.,....................marshal fields.........krugovi po zitu .....
...........to su im oglasi sabliminalni za njihove operacije,
kao mi obicni ljudi sto stavljamo oglase
po tablama za nase male biznise tako oni
ti kao neki neobicni ljudi,
stavljaju nacrte oglase po zitu, nasem zitu
tudjim poljanama za svoje vojne operacije,
sabliminalne sugescije mozga i
emocija da mogu oni  da prodaju alatke,
a od koga te pare za te alatke dolaze?!
.....hmmmmmmm.......dolazzzzzzzzze iz ljudkih dzepova.......pa kad im nije dovoljno
a nikad im nista nije dovoljno, onda oni nakautiraju penzijske i mutualne fondove iz banaka
i kolapsiraju ceo ekonomski sistem!......ha........pa onda............panda banda sanda.....da......ad...
kao mister ad ona komedija .......
al je to mister ed ili mister de?
hmmmmm.............I Am Mister Ed .............I Am Mister Ed
financial adviser
.....my old studio location

25. s. washington naperville il

. ( owner) douglas - hempel, ltd.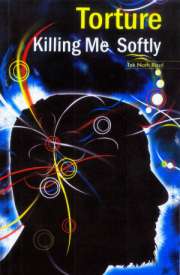 Electromagnetic Radiation (emr) Weapons:


As Powerful As The Atomic Bomb
By Cheryl Welsh, president
Citizens Against Human Rights Abuse,
Copyright Feb. 2001
http://www.mindjustice.org/emr13.htm
http://www.whatdoesitmean.com/index1349.htm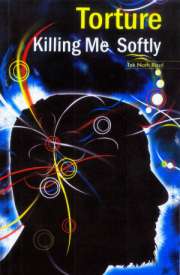 We Know Bob Woodward's Iraq Technology Secret
oregano wild spain
The purpose of these unnatural Jehovian Seals is to drag Earth and all of its life forms into the Phantom Matrix. The Phantom Matrix is a slow-acting blackhole system referred to in the Bible as the "bottomless pit", Hell and Hades.
Glow
(Sunica Markovic)
memories_2008.3g2
The site, likely occupied between about 200 and 800 AD,
Peru - BBC Documentary
Golden Ratio in Art

As you research more into Golden Ratio, you will conclude that this number was common knowledge all throughout our history. The Greeks, Romans, Egyptians, Chinese, and nearly every other civilization portray Golden Ratio in their artwork. Leonardo Da Vinci, who revolutionized art theory during the Renaissance, perfected it's use in every single painting he did. One would conclude that he was in fact obsessive about applying the Golden Ratio to his work.
____________________________________________________________________________