Glow
(Sunica Markovic)
GEMINID METEOR UPDATE: Go outside at midnight and stare at the sky for six minutes. Right now, that's about how long it takes to see a Geminid meteor, according to counts posted by the International Meteor Organization. The pace will pick up in the nights ahead as Earth plunges deeper into the Geminid debris stream. On peak night, Dec. 13th-14th, meteor rates could jump as high as 120 per hour, reducing the wait from six minutes to a mere 30 seconds.
On Dec. 10th, amateur astronomer Marsha Adams photographed a bright Geminid over Sedona, Arizona. "I passed the light through a diffraction grating to record both the meteor and its spectrum." See the circled pair, below: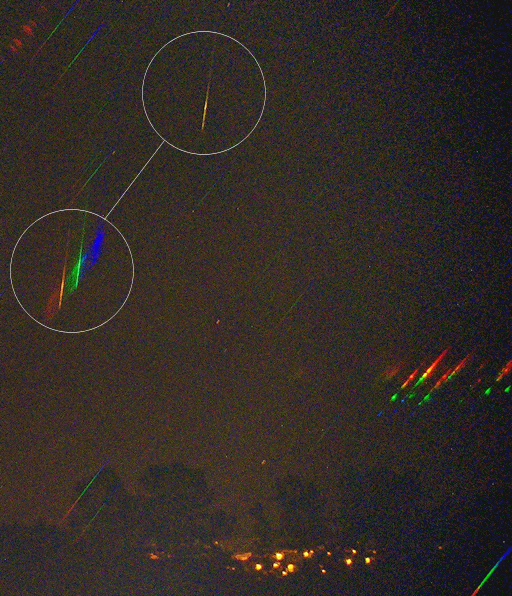 The other spectra in the image correspond to stars and city lights. Adams notes that the Geminid spectrum is different. "It has two bright lines, one green and one yellow-red, [features which are absent in the other spectra]." These spectral lines may be clues to the chemical make-up and mysterious origin of Geminid meteoroids.
Stay tuned for more colorful Geminids in the nights ahead.
Massive Earthquake Fears Rise After Mysterious Object Moves Nearer To Earth
Warm Breezes (Sunica Markovic) MP3 play whole song, hi-fi (broadband) http://www.sunicamarkovic.com/music.html budite so zemlji............so topi led Road salt ... Massive Earthquake Fears Rise After Mysterious Object Moves Nearer To Earth A new report circulating in the Kremlin today authored by Doctor-Scientist Alexander Stepanov of St. Petersburg's Pulkovo Astronomical Observatory warns... Continue reading