Warm Breezes
(Sunica Markovic)
MAGNETIC FILAMENT: A magnetic filament more than 400,000 km long is snaking around the sun's southeastern limb. NASA's Solar Dynamics Observatory photographed it rotating into view during the early hours of Dec. 3rd: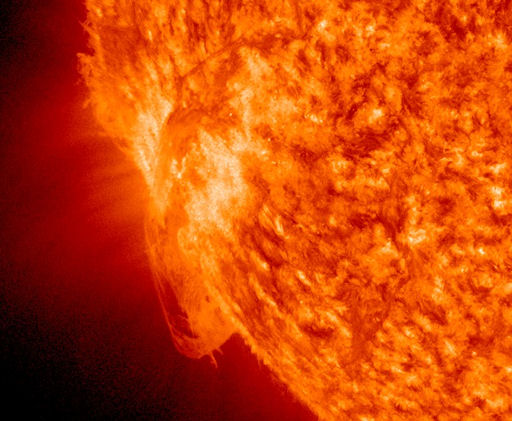 http://amadeusmusicinstruction.typepad.com/blog/2010/12/pirates.html#tp
RADIO STORM ON JUPITER: Astronomers have long known that Jupiter is a source of powerful shortwave radio bursts. "Last Sunday afternoon (Nov. 28) I received an alert from radio astronomer Wes Greenman in Florida that Jupiter was storming strongly," reports Thomas Ashcraft of New Mexico. "Although it was 4 pm and the sun was still up, I swung my radio antenna towards Jupiter and tuned right into a crashing storm." Click on the image below to hear the alien sounds that emerged from the loudspeaker of Ashcraft's 21 MHz radio telescope: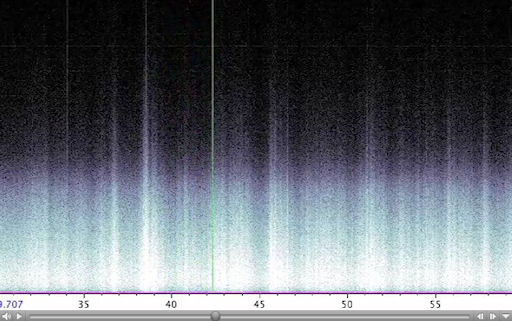 Radio signals from Jupiter are not a sign of extraterrestrial intelligence. They occur naturally, caused by plasma instabilities in Jupiter's magnetosphere and fueled by powerful electric currents that flow between Jupiter and the volcanic moon Io. These radio bursts are so powerful, they can be picked up with simple antennas and receivers. Indeed, shortwave listeners often detect Jupiter by accident and don't even realize the origin of the crashing sounds they are hearing!
X37B
msnbc.com -
Tariq Malik
 - ‎8 minutes ago‎
Unmanned X-37B Spacecraft Returns to Earth
Gearlog (blog)
X 37b Mini Space Shuttle Lands Safely
ThirdAge
msnbc.com
 -  -
‎8 minutes ago‎