Beginning earlier last month, this report continues, the Gulf of Aden vortex began an "extraordinary" series of "expansions" that for the first time since its discovery were preceded by earthquake activity.  Important to note are that the estimated 40-60 earthquakes occurring in the Gulf of Aden this past month are, also, the first to have occurred in this region in all of modern recorded history.  
This report further states that all of these earthquakes have ranged between 4.5 and 5.4 on the Richter scale and almost all are on or around 10 km depth and are "strangely" linked in timing to the mysterious "reappearance" of the planet Jupiter's South Equatorial Belt stripe that "disappeared" this past May.
Though the information contained in this report is being blacklisted among all of the world's mainstream media, the same cannot be said of alternative news sites, some of which have speculated that the Gulf of Aden vortex may very well be a "Stargate" opening up into our world from a dimension and/or world we known nothing about.
To the greatest fear of the United States, and other World Nations, regarding this mysterious Gulf of Aden vortex, Admiral Maksimov's report surmises, is the public having knowledge of it due to a website named WikiLeaks having in its possession nearly all of the secret diplomatic cables which it is threatening to release, and should it do so would "undoubtedly" sow panic throughout the Globe.
So dangerous has WikiLeaks founder Julian Assange become that Interpol has issued a 'red notice' arrest warrant for his immediate capture in order to prevent him from release the entire US "Gulf of Aden Vortex" file he currently has in his possession and China has taken the extraordinary step of launching against his website the most 'powerful' cyber attack ever witnessed from a government against a private website. 
To what is contained in the United States secret "Gulf of Aden Vortex" file WikiLeaks has in its possession and is threatening to release it is not in our knowing.
What is in our knowing though is what the ancients had to say about the Gulf of Aden vortex, but which they described as the Eye of Ra (aka Eye of Horus) [photo bottom left] that was personified in the ancient Egyptian goddess Wadjet, a fierce goddess depicted as a lioness warrior and protector, and as the sun goddess whose eye later became the eye of Horus, the eye of Ra, and is also known as the Lady of Flame.
According to these ancient legends, should our human race ever threaten to destroy the Earth, Wadjet would return in "righteous wrath" through the "vortex" of the Eye of Ra
to do battle with those who are "defying" the gods and their plans for humankind.
Not known to most people about this most powerful, and feared, ancient Egyptian goddess, Wadjet, is that humanities oldest recorded religious celebration was held in her honor and called the "Going Forth of Wadjet", celebrated for thousands of years, under too many different names and religious incarnations to count, on December 25th, but called in today's World Christmas.
http://www.whatdoesitmean.com/index1425.htm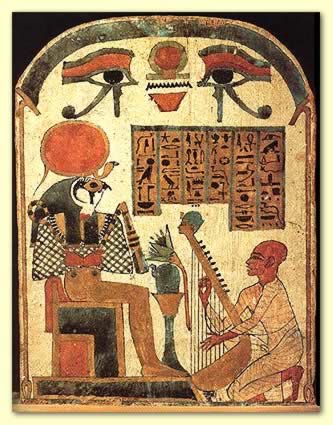 show case your music / sunica
http://www.showcaseyourmusic.com/sunica
Sweet Dreams (Sunica Markovic) MP3 play whole song, hi-fi (broadband) http://www.sunicamarkovic.com/music.html santa - deda mraz Joy to the World (Sunica Markovic) MP3 play whole song, hi-fi (broadband) http://www.sunicamarkovic.com/music.html Emergency landing » Globe and M... 2 Are Killed and 83 Hurt in Emergency Landing of Russian Jet New York Times -... Continue reading