A Rainforest Song
Thunderstorms Make Antimatter
Jan. 11, 2011:  Scientists using NASA's Fermi Gamma-ray Space Telescope have detected beams of antimatter produced above thunderstorms on Earth, a phenomenon never seen before.
Scientists think the antimatter particles were formed inside thunderstorms in a terrestrial gamma-ray flash (TGF) associated with lightning. It is estimated that about 500 TGFs occur daily worldwide, but most go undetected.
"These signals are the first direct evidence that thunderstorms make antimatter particle beams," said Michael Briggs, a member of Fermi's Gamma-ray Burst Monitor (GBM) team at the University of Alabama in Huntsville (UAH). He presented the findings Monday, during a news briefing at the American Astronomical Society meeting in Seattle.
An artist's concept of antimatter spraying above a thunderhead. [
video
]
Fermi is designed to monitor gamma rays, the highest energy form of light. When antimatter striking Fermi collides with a particle of normal matter, both particles immediately are annihilated and transformed into gamma rays. The GBM has detected gamma rays with energies of 511,000 electron volts, a signal indicating an electron has met its antimatter counterpart, a positron.
Although Fermi's GBM is designed to observe high-energy events in the universe, it's also providing valuable insights into this strange phenomenon. The GBM constantly monitors the entire celestial sky above and the Earth below. The GBM team has identified 130 TGFs since Fermi's launch in 2008.
"In orbit for less than three years, the Fermi mission has proven to be an amazing tool to probe the universe. Now we learn that it can discover mysteries much, much closer to home," said Ilana Harrus, Fermi program scientist at NASA Headquarters in Washington.
Fermi was above Egypt on Dec. 14, 2009, when a burst of positrons emerged from an African thunderstorm. [
larger image
]
The spacecraft was located immediately above a thunderstorm for most of the observed TGFs, but in four cases, storms were far from Fermi. In addition, lightning-generated radio signals detected by a global monitoring network indicated the only lightning at the time was hundreds or more miles away. During one TGF, which occurred on Dec. 14, 2009, Fermi was located over Egypt. But the active storm was in Zambia, some 2,800 miles to the south. The distant storm was below Fermi's horizon, so any gamma rays it produced could not have been detected.
"Even though Fermi couldn't see the storm, the spacecraft nevertheless was magnetically connected to it," said Joseph Dwyer at the Florida Institute of Technology in Melbourne, Fla. "The TGF produced high-speed electrons and positrons, which then rode up Earth's magnetic field to strike the spacecraft."
The beam continued past Fermi, reached a location, known as a mirror point, where its motion was reversed, and then hit the spacecraft a second time just 23 milliseconds later. Each time, positrons in the beam collided with electrons in the spacecraft. The particles annihilated each other, emitting gamma rays detected by Fermi's GBM.
Scientists long have suspected TGFs arise from the strong electric fields near the tops of thunderstorms. Under the right conditions, they say, the field becomes strong enough that it drives an upward avalanche of electrons. Reaching speeds nearly as fast as light, the high-energy electrons give off gamma rays when they're deflected by air molecules. Normally, these gamma rays are detected as a TGF.
Click to view the three steps thunderstorms must take to produce bursts of anti-matter. [
more
]
But the cascading electrons produce so many gamma rays that they blast electrons and positrons clear out of the atmosphere. This happens when the gamma-ray energy transforms into a pair of particles: an electron and a positron. It's these particles that reach Fermi's orbit.
The detection of positrons shows many high-energy particles are being ejected from the atmosphere. In fact, scientists now think that all TGFs emit electron/positron beams. A paper on the findings has been accepted for publication in Geophysical Research Letters.
"The Fermi results put us a step closer to understanding how TGFs work," said Steven Cummer at Duke University. "We still have to figure out what is special about these storms and the precise role lightning plays in the process."
http://science.nasa.gov/science-news/science-at-nasa/2010/11jan_antimatter/
..................................
..............hmmmmm.....a sta pravi munju da zaseva................pa prirodna munja dolazi kao ubod u karike oblak koji se skupia i tada pocne da padne kisa.................ako imamo suvu munju to znaci da ta ajonizovanja munja preciscava neko skupljeno electo magnesko polje............bilo je puno suvih munja koje su padale narocito u 2008 godini, one su preciscavale te tamne bezvodne oblake, a munja preciscava mozak da moze slobodno da radi!
a anitmatter pravi matter, a antimatter pravi druge antimatter.............a carstvo je nebesko kao kvasac kad se stavi u testo da se zakiseli, savi se malo sa mlakom vodom i malo po malo ukiseli celo testo! i ondA se izmesi tsto i stavi se da se pece da se nahrani telo i ptice nebeske!
...................a plavo nebo je reflekcija nasih misli, isto su i oblaci, electricitet sto izlazi iz ljudkog tela/misli, od dole prema gore a od gore ide prema dole ............i ono sto je gore vece je i vaznije nego ono sto je dole , jer ono sto svedoci gore je otac rec i sveti duh,...................a ono sto svedoci dole je duh voda i krv, a kroz krv se pravi plazmaticka programizacija ljudkog tela, a ljudi su kroz svoj dna 97% sve + 3%...............................tako da ono sto je gore pravi ono sto je dole, a ono sto je dole svedoci samo za sebe i ne upravlja sa onim sto je gore, ..........a onosto je gore je savrseno, a ono sto je dole je iskrivljeno i zapetljano i bez reda....................a ono sto je gore je i ono sto je dole samo sto je dole sve isprepleano i bez reda!
hmmmmmmm..........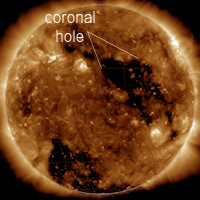 Most critical for you to understand about Lucifer the "light-bearer's" reign on Earth said to lead to its "overturning" are the most ancient writings describing this goat-horned "god" not as anything physical in form, but rather a dreaded "universal energy force" that every few thousand years cycles through our Milky Way Galaxy destroying everything in its path and which Sister Neala recently wrote about in her report "Are You Prepared To Be Shocked?".  
To the fear of the World's elites of Lucifer's coming there is no doubt, especially with the Vatican who in their ages long attempt in searching the heavens for the goat-horned "gods" return have established one of the oldest astronomical research institutions in the World. And no observatory of the Vatican's is more important than the one they have constructed in the United States Arizona region on Mount Graham called by the ancient Hopi Indians as the "navel of the World" and where the ancient legends say Lucifer will first "appear".
And today, as an unsuspecting human race waits in its growing confusion for explanations from its elite leaders as to the reasons our World is disintegrating before their very eyes, the
United States and European Union have joined with the Vatican in attempting to find answers in their constructing on Arizona's Mount Graham the giant Near-Infrared Camera and Spectrograph apparatus for the Large Binocular Telescope Observatory [photo 3rd left] they openly named LUCIFER    
which (coincidentally?) was built in the "Land of Thor", Germany.
But, and sadly, the peoples of the World should not hold out hope of what the LUCIFER telescope has, or will, discover about this dreaded ancient goat-horned "god" it has taken the name of as since its initial approval by the US Congress in November, 1988, and its receiving its "first light" in October, 2005, and its "second light" in January, 2008,   its discoveries remain the most closely guarded secrets in the World.
Then again, to those knowing the words of the ancients, and the many warnings left to us through every culture, region and religion on Earth, the blue "soul bird" stork "signaling" Pegasus to stamp his hoof upon the "knowledge springs" of our World before Lucifer's return to "overturn" our World once again gives firm guidance towards the path to take.
I hope you are. 
http://amadeusmusicinstruction.typepad.com/blog/2010/09/sunica-markovic-music-i-believe-all-of-nature-is-a-song-to-sing-and-although-i-cant-compete-with-mother-nature.html#tp
Matrix Game - Smith vs Neo (Final Battle) Continue reading
Top US Federal Judge Assassinated After Threat To Obama Agenda Obama Defiance Of Cameron And Merkel Splits G-20 Obama slammed by US Chamber of Commerce over "regulatory tsunami" Obama Gearing Up Re-Election Bid, Said Needs To Raise $1 Billion US Federal Reserve Chief Says He Will Not Bailout US States...